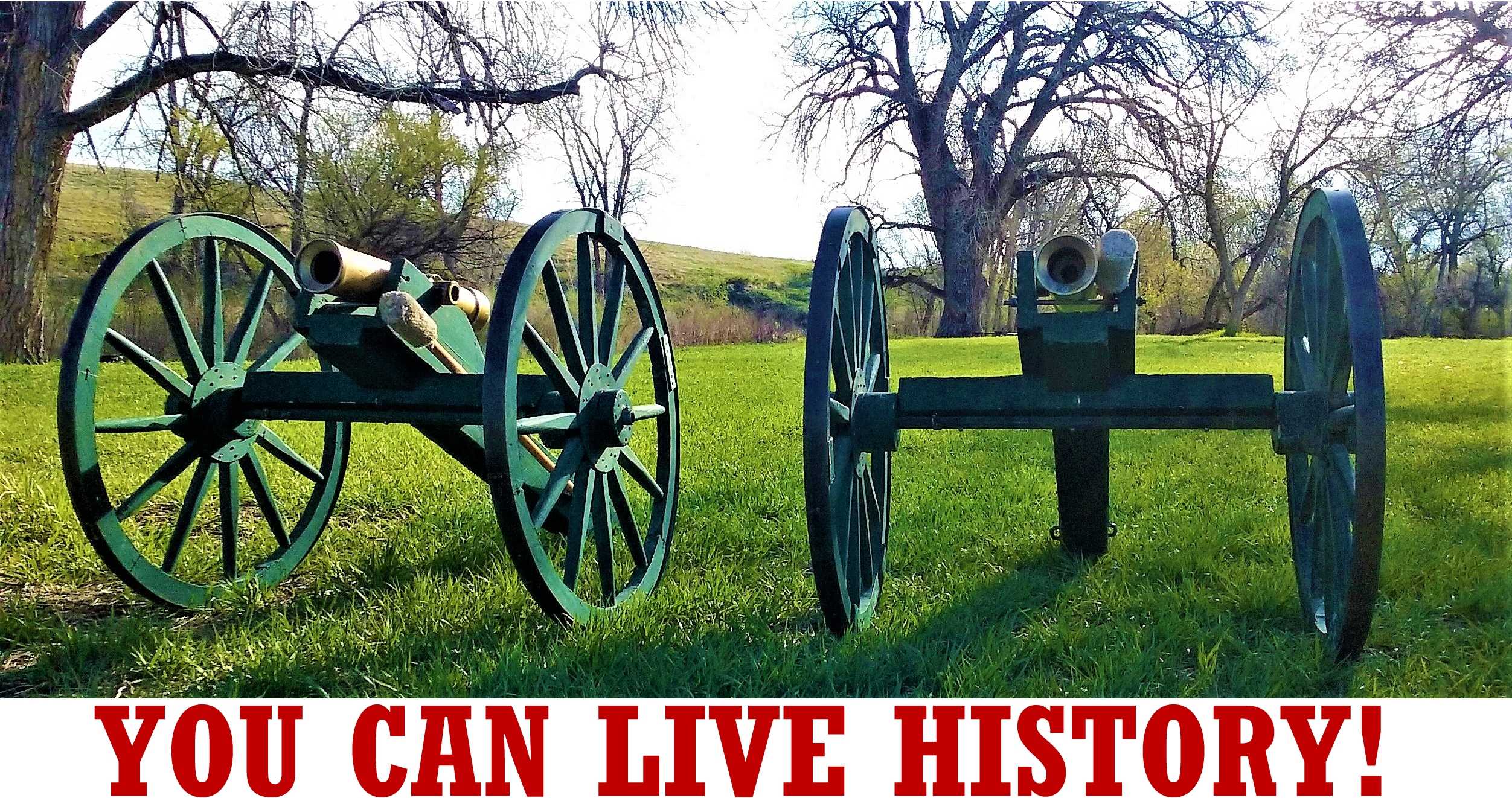 "You now, have the opportunity to experience American history in a personal way."
---
AMERICAN HISTORY EDUCATION AND JR REENACTMENT MOVIE PRODUCTIONS
---
PRODUCED AND DIRECTED BY MR DARRELL OSBURN SINCE 1991





Since 1991 we have made history interesting and fun for people of all ages.
So far, over 100,000 students/people have participated. We believe serious
learning can also be fun and exciting. Education which involves
interactive experiential learning.




CHECK OUT BELOW, OUR 9NEWS STORYTELLERS EXCLUSIVE REPORT




You provide the participants and location, and we provide
everything else to make a safe and realistic looking battle
reenactment. In addition, we produce a video of the
battle starring YOU!



Or maybe you would prefer a Victorian Ball,
with live musicians and dance instruction.





Our programs feature:



We offer affordable programs for:
Schools, companies, foundations, and camps.
For your convenience, we will travel to your location.
YOU CAN LIVE HISTORY!!!

Affiliated with:

Junior Civil War Re-enactors

Living History Presentations
You Can Have a Victorian Ball

Junior Revolutionary War Re-enactors


Call for information today...
Phone: 720-535-1776

Email Us Using Online Form

Mailing Address:
You Can Live History, Inc.
1508 S.Laredo Ct.
Aurora, CO 80017
Civil War | Revolutionary War | Colonial/Victorian Balls | Soldier Talks
Schedule | Prices | Preparation | Links | Mission | Testimonials | Media | Contact Us | FAQ's
Copyright Since 1991 You Can Live History, Inc., All Rights Reserved.